There has never been a more relevant time to become a teacher of Vedic Meditation.


Beginning in February 2021, we invite you to become part of a 15-month training program to deepen your skills and social impact as a teacher of Vedic Meditation.


This program is designed to empower a more equitable community of meditation teachers, with a primary focus of two main pillars: the embodiment of Vedic knowledge, and utilizing our teaching and practice to advance social justice.


We have designed this training to not only facilitate the personal growth, knowledge, serenity, and joy that comes with being a teacher in our tradition, but also with the intention of creating a conscious community rooted in service.


We have broadened the scope of this training, with the bulk of the program taking place remotely in order to facilitate a more integrated experience of learning. In addition to newly-designed courses in Vedic knowledge and the traditional program of Rounding as the foundation, this program also provides education in anti-racism, trauma-informed response, creating equitable gender space, social and business ethics, and entrepreneurship.


This work requires deep introspection, as well as a willingness to transform and to serve. If you feel the call of consciousness, we look forward to supporting you in that process.


Thank you for your interest — we're incredibly excited about this program and the prospect of embarking on this life-changing and world-changing journey with you.
Scroll down for additional program details.
With love and Jai Guru Deva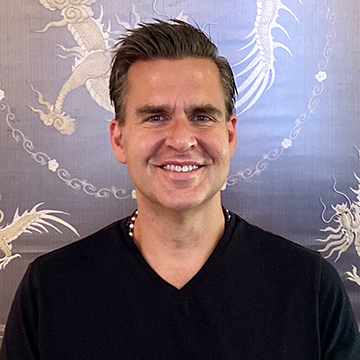 HARRY ARCHER
Meditation teacher, husband, family man (dad of two), and writer-producer, Harry is the co-founder and chair of the Sharing Meditation Foundation and founder of Archer Meditation. He hails from Texas, and currently lives in Los Angeles. He is one half of the writing duo known as Byrd & Archer with Kamafi Adio Byrd. In 2014, Harry learned meditation and knew immediately he wanted to share it with others. After two years of teacher training in Los Angeles and India, he carries this ancient meditation practice to those who want to learn.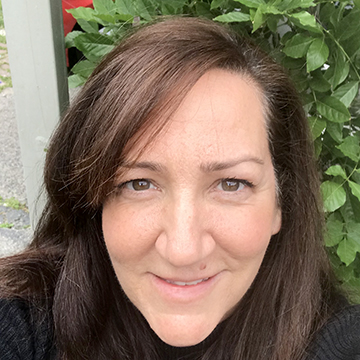 CATHERINE INGLESE
Catherine is a trauma-informed health stylist, taking an East West fusion approach to wellness. She serves as a teacher of Vedic Meditation, Siddhis, and Vedanta since 2011 with a practical emphasis on body health through Ayurveda to optimize mind, body & spirit. Educated at Universities in Los Angeles and London, with teacher training in the Himalayas of India, Catherine offers her clients balanced knowledge with ongoing support. Nature lover, and animal advocate. She is the founder of Effortless Mantra VM & Ayurveda in Van Nuys, CA.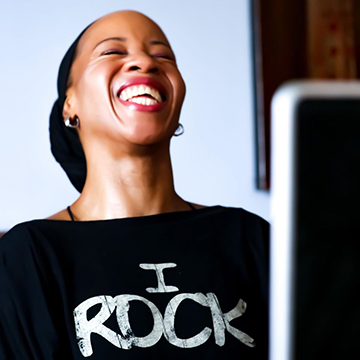 SHAHADA KARIM
Shahada grew up dabbling in forms of yoga to stretch overworked muscles from too many hours in the gym. In 2012, she committed to learning as much as she could about yoga with a 200 hour training in Power (Hatha) Yoga. She's since been certified in Hot Power Fusion (200hr), Yoga with Weights (100hr), and Yin Yoga (100hr). She has also studied Yoga 4 Cancer and Yoga Nidra. In 2017, she expanded her studies to Ayurveda and its specific connection to nutrition and physical expression. In 2018, she founded Habibi Body Sport to focus on specific choices and habits to encourage health and wellness for life. Today, she is a board member on the Sharing Meditation Foundation and teaches group classes at studios around Los Angeles.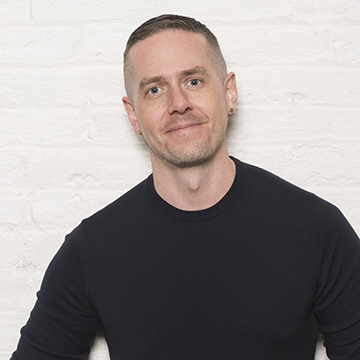 RICK LITTLE
Rick is a Vedic Meditation teacher and co-founder of The Spring Meditation in New York City. Rick was introduced to Vedic Meditation in 2010 while living the fast-paced and demanding life of a senior executive at a high-profile non-profit organization. Shortly after learning to meditate, Rick was inspired to become a teacher in order to share this powerful practice and its life-changing benefits with those around him. After two years of extensive study, culminating with three months of intensive training and study in the Himalayan foothills of northern India, Rick began teaching Vedic Meditation in New York, and he now travels domestically and internationally to teach.
MARK PRICE
Mark discovered the benefits of Vedic Meditation years ago after suffering from the effects of post traumatic stress. The results were so transformative, he embarked on a 17-month teacher training program which included travels and studies in Rishikesh, India, advanced courses in Vedic knowledge, and education with some of the preeminent masters of Vedic wisdom and Ayurveda. He founded Alchemy Collective to help others integrate the benefits of ancient practices with modern living. With over 20 years of experience as an educator and performance coach, he developed wellness programs such as Base Camp and The Wellness Project for creatives. He's taught independently for various studios in the U.S. as well as leading corporate training programs but is most proud to be a dad.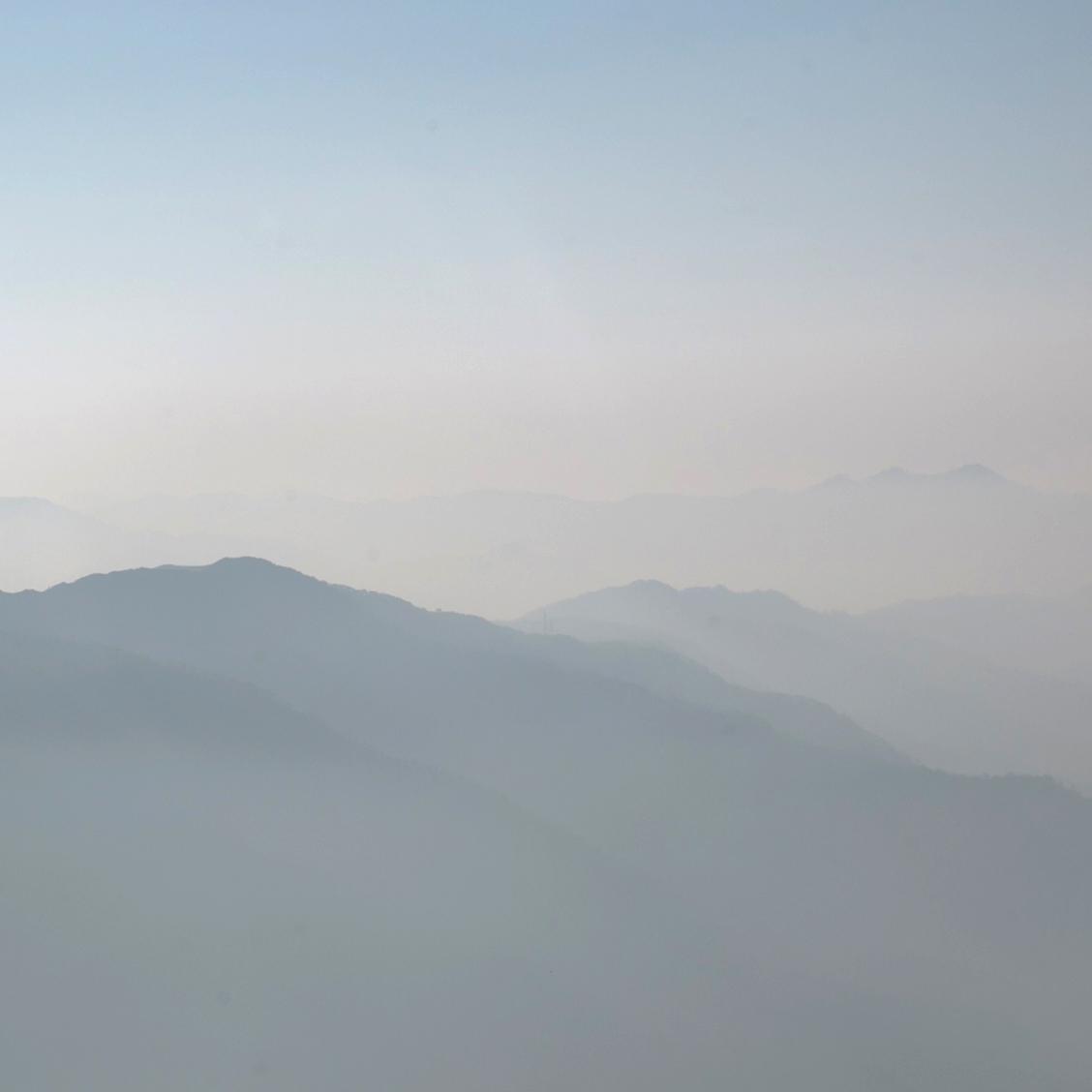 ADDITIONAL FACULTY
Specific course modules will be conducted by highly regarded subject matter experts in anti-racism, trauma, equity, and entrepreneurship. More details will be provided prior to the commencement of of the program.
PROGRAM DETAILS
What​: Train to become a teacher of Vedic Meditation, with a focus on the embodiment of Vedic wisdom and emphasis on public service through impactful social justice work.
Who​: The application process is open to any Vedic or Transcendental meditator with a minimum of 1 year of regular, twice daily meditation practice experience.
When​: The program commences February 27, 2021 and concludes in late May 2022 (approx. 15 months).
Where: Sessions will be presented live using an online teaching platform accessible from anywhere in the world.
The program will also include three in-person long weekends: mid-2021 (Rounding retreat), late-2021 (Rounding retreat), and May 2022. Exact dates TBA and are dependent on, and will be conducted in accordance with, Covid-19 safety guidelines.
The in-person weekends will be offered simultaneously in Los Angeles and New York City, and participants may select which location they'd prefer to attend.
Alternative arrangements will be made for those who are unable to attend any of the in-person sessions due to Covid-19 restrictions.
Schedule:​ Program sessions will generally run 4 hours every Saturday (9AM-1PM PT / 12-4PM ET), with occasional additional weekend sessions at several points during the program.
Participants will also have regular mid-week check-ins with faculty and be required to do independent and/or partner study and homework sessions.
There will be breaks for major U.S. holidays. A complete schedule will be shared prior to commencement of the program.
Cost: USD$10,008​
A non-refundable deposit of $1,008 is due on or before February 12, 2021. The balance of $9,000 is then paid in monthly installments of $600, due on the first of each month throughout the program beginning March 1, 2021.
Travel and accommodations for the in-person long weekends in LA/NYC are not included in the program cost. Books and other materials participants will need to acquire will cost an additional $300 - $400.
Application Timeline: Applications are due no later than January 10, 2021, applicant interviews will be conducted January 11 - 17, and acceptance announcements will be made on or before January 22.
Click here to complete the program application:
Questions? Email [email protected], or click to view the December 6 informational webinar: