Join us for four weekend courses as we dive into the ancient Yogic wisdom of the Veda.


Veda means "knowledge" in Sanskrit and comes from the root word vid, meaning "to know." The Veda is the wellspring of such life-changing practices as Yoga, Ayurveda, Indian philosophy, and Vedic Meditation.  


This uplifting and transformative series will delve into advanced Yogic philosophies and their practical application in modern daily life. These courses will provide additional context for your meditation practice, develop your understanding of consciousness, and redefine your sense of self, and each course will include a specific practice to add to your toolbox. 


Delivered online by Vedic Meditation teacher Catherine Inglese, along with co-facilitators Harry Archer, Rick Little, and Mark Price, this Vedic Wisdom series is designed to enhance your experience of life both personally and as part of the global collective.


You may join for each course individually or all four, however, the courses must be taken sequentially, as each installment builds progressively on the previous one, creating a well-rounded curriculum with discussion, Q&A, and practical tools shared during each session.


Live participation is strongly encouraged, but recordings will be made available for those who need to miss any of the course sessions.


SERIES CONTENT & SCHEDULE


Course 1
—
The Vedas: Wisdom of the Rishis
Sat & Sun, April 10 & 11: 9:00am - 2:30pm PT / 12:00pm - 5:30pm ET
Sat, April 17: 9:00am - 12:00pm PT / 12:00pm - 3:00pm ET


Course 2 — Consciousness: Forms & Phenomena
Sat & Sun, April 24 & 25:

9:00am - 2:30pm PT / 12:00pm - 5:30pm ET

Sat, May 1:

9:00am - 12:00pm PT / 12:00pm - 3:00pm ET


Course 3
—
Integrated Individuality: Embodying Yoga
Sat & Sun, May 15 & 16: 9:00am - 2:30pm PT / 12:00pm - 5:30pm ET
Sat, May 22: 9:00am - 12:00pm PT / 12:00pm - 3:00pm ET


Course 4
—
Yogastah Kuru Karmani: Tools for Personal & Collective Wellbeing
Sat & Sun, June 5 & 6: 9:00am - 2:30pm PT / 12:00pm - 5:30pm ET
Sat, June 12: 9:00am - 12:00pm PT / 12:00pm - 3:00pm ET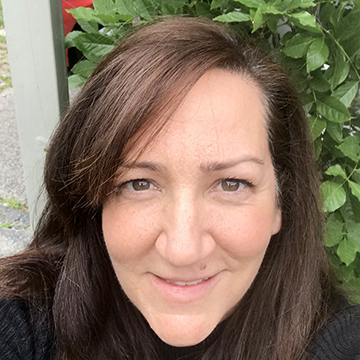 CATHERINE INGLESE
Catherine is a trauma-informed health stylist, taking an East West fusion approach to wellness. She serves as a teacher of Vedic Meditation, Siddhis, and Vedanta since 2011 with a practical emphasis on body health through Ayurveda to optimize mind, body & spirit. Educated at Universities in Los Angeles and London, with teacher training in the Himalayas of India, Catherine offers her clients balanced knowledge with ongoing support. Nature lover, and animal advocate. She is the founder of Effortless Mantra VM & Ayurveda in Van Nuys, CA.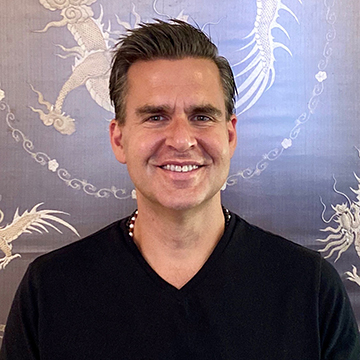 HARRY ARCHER
Meditation teacher, husband, family man (dad of two), and writer-producer, Harry is the co-founder and chair of the Sharing Meditation Foundation and founder of Archer Meditation. He hails from Texas, and currently lives in Los Angeles. He is one half of the writing duo known as Byrd & Archer with Kamafi Adio Byrd. In 2014, Harry learned meditation and knew immediately he wanted to share it with others. After two years of teacher training in Los Angeles and India, he carries this ancient meditation practice to those who want to learn.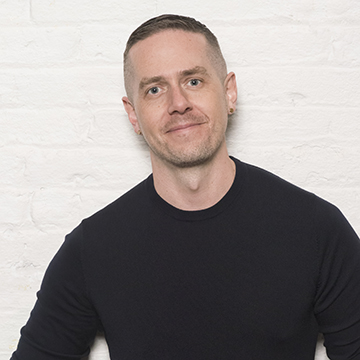 RICK LITTLE
Rick is a Vedic Meditation teacher and co-founder of The Spring Meditation in New York City. Rick was introduced to Vedic Meditation in 2010 while living the fast-paced and demanding life of a senior executive at a high-profile non-profit organization. Shortly after learning to meditate, Rick was inspired to become a teacher in order to share this powerful practice and its life-changing benefits with those around him. After two years of extensive study, culminating with three months of intensive training and study in the Himalayan foothills of northern India, Rick began teaching Vedic Meditation in New York, and he now travels domestically and internationally to teach.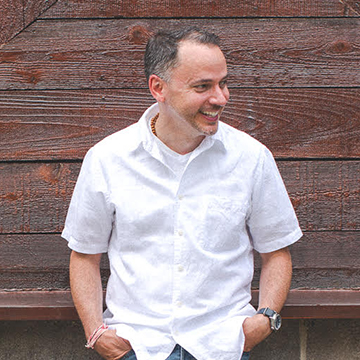 MARK PRICE
Mark discovered the benefits of Vedic Meditation years ago after suffering from the effects of post traumatic stress. The results were so transformative, he embarked on a 17-month teacher training program which included travels and studies in Rishikesh, India, advanced courses in Vedic knowledge, and education with some of the preeminent masters of Vedic wisdom and Ayurveda. He founded Alchemy Collective to help others integrate the benefits of ancient practices with modern living. With over 20 years of experience as an educator and performance coach, he developed wellness programs such as Base Camp and The Wellness Project for creatives. He's taught independently for various studios in the U.S. as well as leading corporate training programs but is most proud to be a dad.
SERIES COST & ENROLLMENT


$400 per course / $1,500 for the 4-course series
You may join for each course individually or all four, however the courses are intended to be taken in sequence, so only the upcoming course is available for individual registration. Upon completion of the upcoming course, registration for the following course will be made available.